Editor-In-Chief - Thomas Stringer

Thomas Stringer is the Editor-in-Chief and founder of The Libertarian. A member of the UK Conservative party who wants to help lead it toward a more libertarian future, who has served on the executive of Norwich South Conservative Association, as well as being Chairman of UEA Conservatives. You can find him on twitter at @thomas_stringer
Monday Editor - Emile Von Yusopoff is the Monday editor for the libertarian.
-
-
-
Tuesday Editor - Nazzy
 Nazli (preferably "Nazzy") Sadr is a page editor for The Libertarian and has her own personal blog called The Midnight Zone. She is currently a university student, working towards becoming a corporate lawyer, and is passionate about finance and economics. Though she is more moderately libertarian than most, Nazzy often argues for market solutions to financial problems. You can find her on Twitter and on Instagram.

Wednesday Editor - Brendan Ferreri-Hanberry
Brendan Ferreri-Hanberry is an aspiring information science professional from the US state of Virginia. He holds an undergraduate degree in German from the College of William and Mary and is just beginning to pursue a Master's degree in Information Science at the University of North Carolina at Chapel Hill. He has been very interested in drug policy since first learning of the so-called "War on Drugs" in 2004. His advocacy on this topic has included interning with the Marijuana Policy Project in Washington, DC, being involved with the William and Mary chapter of Students for Sensible Drug Policy, and volunteering for Law Enforcement Against Prohibition"
Thursday Editor - Casper Zajac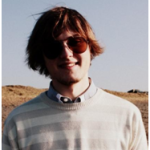 Casper is a Law student with classic liberal views.  Supports a night-watchman state concept. Firmly believes in cultural diversity and the Austrian School. Devoted to promoting liberty, hence strongly biased against socialism. Can be contacted via [email protected]
-
Friday Editor - Eric Field
-
-
-
Saturday Editor - Gabrielė Stakaitytė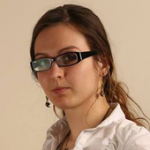 Gabriele is the Saturday Page Editor for "The Libertarian". She has no political affiliation, but is an avid supporter of the stateless society and anarcho-capitalism. Her interests lie in promoting science in the libertarian context, including private and charitable science funding and deregulating science policy. In the real world, she is a PhD student working on tumour viruses. You can find her on twitter at @GStakaityte
Sunday Editor - Payton Alexander
Payton is the Sunday Page Editor for The Libertarian.  He is a moderate libertarian, and a strong believer in the ability of markets and societies to self-regulate and produce spontaneous order.   He is a former Democratic party activist from the U.S. state of Texas, and is currently studying political science at the University of Edinburgh, with a research focus on the effects of liberal legal institutions on wealth creation in autonomous economic zones.  You can find him on twitter at @AlexanderPayton