Back when it was fashionable to argue about intervening in Syria, I wrote an article about poor arguments against military intervention. I was, of course, against foreign powers blundering into a tinder-box scenario and inevitably making things worse. However, there were a lot of anti-intervention arguments (coming from libertarians, leftists, realists, and isolations alike) that were pretty stupid. At the very least, it was worth challenging these views in order to strengthen the legitimate case against dangerous foreign policy adventures.
I have similar feelings about the debates over Russia's recent activities in Ukraine. To an extent, given the distorting lenses of the media and various interests and biases, no one in the West is qualified to make judgements about the events. There is also no escaping the fact that this is a complex and multifaceted scenario. For instance, whilst many ethnic Russians living in Crimea wish to secede, it is also true that the vote in favour of secession has to be viewed with suspicion. Likewise, concerns about a far-right presence in Ukraine do not cancel out distaste for the expansionist nationalist agenda of Vladimir Putin. Any black-and-white judgements will inevitably be grossly simplifying.
However, this does not stop certain claims and perspectives being especially nonsensical. Perhaps unsurprisingly no "side" in the Crimea discussion has a monopoly on misguided claims. This may reflect that there is no clear-cut position to take on the matter. Or, it may simply be that, just like Vladimir Putin's ambitions, ignorance has no borders (or boundaries of any kind).
The Referendum was Legitimate
First of all, the result of "97%" should seem suspicious. Asides from the fact that Crimea is only 58% ethnic Russian, this level of support was simply never demonstrated. Of course, many in Crimea (maybe even a clear majority) are supportive. However, the notion that only 3% were opposed is ludicrous. Asides from elections in, say, North Korea this level of support for anything would be a bizarre aberration. This is to say nothing of the regions that managed to produce a result of 123%.
Leaving numbers aside, the recent presence of a foreign intervention (and the hanging threat of a repeat) may have had some impact on the vote. This is not to mention the "totally not Russian soldiers" involved in organising the elections. And, whilst Crimea may support Russian intervention, the same cannot be said about the entirety of eastern Ukraine.
It's None of Our/America's/Europe's Business
No one explicitly says "their freedoms are less important than ours because they're foreign", but that's basically what this stance boils down to. In one sense, it is "none of our business". It is harder to make a difference in other countries than in one's own. Additionally, many tools (particularly at a state level) can often cause more harm than good. And totally accurate information may be harder to come by.
There is a legitimate debate to be had about what kind of response other governments should make. The case for sanctions is debatable, and a lot of the diplomatic options would amount to little more than posturing. But this does not mean that individuals and governments should refrain from condemning Putin's actions and being unsympathetic towards anyone's aggressive foreign policy. There is a world of difference between saying "sanctions are unwise" or "European commentators will not change Putin's mind" and dismissing the whole affair as "their" problem.
We Should Intervene
Fortunately, not many people are actually advocating this 'option'*. However, several people are arguing for some form of military response. And, of course, a few of the usual suspects are basically advocating for the initiation of World War III. Not much more to say really.
*[I consider it to be an 'option' in the same way that you always have the 'option' to paint yourself green and put underpants on your head for a job interview]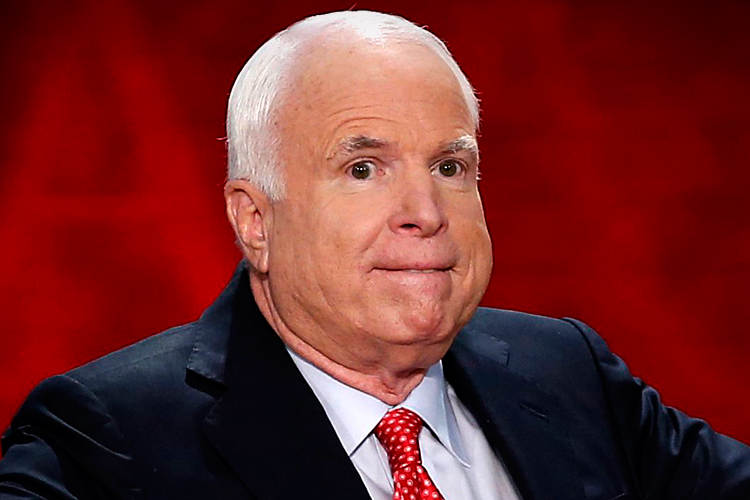 It's Obama's Fault
More than one neo-con has blamed Obama's "weak" foreign policy for creating a climate where "rogue states" feel they can do whatever they want. Asides from this link clearly being false (Putin went "rogue" back when the US had a "strong" neo-con President too), the whole perspective is pretty weird. Somehow I doubt that the the targets of drone strikes consider Obama's foreign policy to be "weak".
It's the Tea Party's Fault
Desperate to prove that Democrats can be as blinkered and petty as Republicans, Harry Reid has decided to borrow one of the dumbest neo-con "insights" (see above). Rather than blaming Obama's past "weakness", Reid blames House Republicans for failing to get behind the President and present a united front against Putin. In Reid's mind/rhetoric, Putin has been carefully monitoring the opinions of Congress and would change his plans in a heartbeat if he knew they were unpopular.
It's Just Like Scotland/Venice/Catalonia
No.
When Norway parks several battleships on the UK's east coast, dispatches a battalion of troops to Edinburgh in wafer-thin disguises, and starts talking about the need to use force to protect fellow social democrats from Westminster, then, yeah, maybe that would be a legitimate comparison.
Isolationism is the Only Alternative to Intervention
Normally, this argument is used against opponents of foreign interventionism.  Neo-cons and liberal interventionists love to throw the charge of "isolationism" at anyone opposed to starting wars and subsidising problematic governments. This slur works to dismiss trade, open borders, diplomacy, and multilateralism as productive approaches to international relations.
However, we now have the weird phenomenon where anyone who advocates anything other than isolationism is labelled a neo-con. This is akin to feminists suddenly announcing that you have to be an aggressive misandrist in order to be a feminist. In other words, the straw man has come to life and is unnecessarily biting random bullets.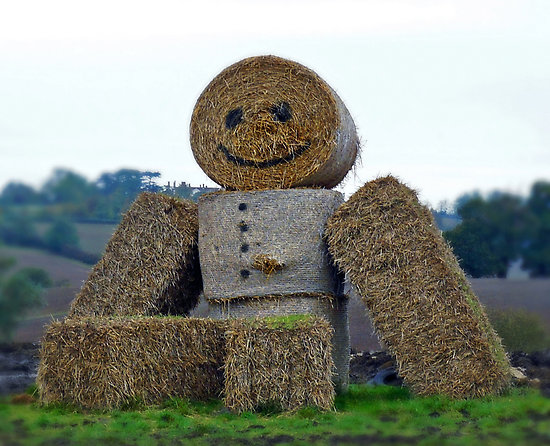 Putin is Like Hitler
Pointing out invocations of Godwin's Law is almost as tired and cliched as actually invoking it. However, it's been done so I guess it has to be pointed out.
Now, it is true that there is a very loose parallel between recent events and the Third Reich's annexation of the Sudetenland. Both Putin and Hitler cited the responsibility to protect ethnic Germans/Russians and the fact that the land once belonged to Germany/Russia. But this is hardly unique to 1938 and 2014. It mirrors many other "sphere of influence", "responsibility to protect", and nationalist policies/sentiments.
Of course, none of these were legitimate (and neither is Russia's current flirtation with empire). However, that doesn't stop the Hitler comparisons being unnecessary, hyperbolic, and sensationalist dog-whistle exclamations. It's like calling anyone who's anti-immigration a Nazi. They're wrong, and they may implicitly hold racialist biases. But they are probably not looking to re-enact Kristallnacht.
Putin is Great!
It's true that you can respect Putin for his effectiveness. He knows what he's doing, and he does it well. Similarly, you can recognise that Attila the Hun was very good at being a warlord and that Henry Kissinger was a master at amorality. Admiration, on the other hand, is taking things just a bit too far.
But What About IRAQ?
There are two extremely simple responses to this point: "two wrongs don't make a right" and "tu quoque". The fact that the US invasion of Iraq was unjustified (and a disaster) does not somehow legitimise Russia doing the same thing.
In fairness, most people employ a more sophisticated argument - namely that it is hypocritical for the US to attack Russian action given their track record. There is a grain of truth here. Certainly, no one should ask for Donald Rumsfeld's opinion on the matter. And Obama has recently decided that the invasion was a good idea.
However, this does not have any relevance to people who, you know, had nothing to do with Iraq voicing criticism. Excluding the UK, most EU governments were opposed to the Iraq War. And, of course, the individuals who were directly involved are no longer in power (at least, they aren't in government).
Equally, people who aren't involved in government - especially those who are the strongest critics of US imperialism - should not feel obliged to withhold condemnation. Admittedly, Putin is unlikely to alter his policies in response to the opinions of Stop the War. But neither was Blair.

If Putin Takes Crimea, What Next? THE WORLD?!?!
Putin may be pushing boundaries, and he may have aggressive intentions, but he is not stupid. Although Western response has been somewhat muted (and, as some argue, we may be seeing a shift in the geopolitical balance of power) Russia has not suddenly been given free rein to do whatever they want. Whilst the odd former aid may say Putin would like to "reclaim" Finland, he clearly isn't going to be launching an invasion tomorrow. The EU may be a little bit pathetic, but attacking a member state would probably provoke a bit of a response. Also, for good or ill, NATO exists and the US has an obscene military arsenal.
Ukraine is Unambiguously the Victim
In fairness, this point of view is not as obnoxious as Putin apologism. There is also a lot of nonsense spread about the current state of Ukraine (no, it is not controlled by Neo-Nazis). However, they have threatened Russian interests. Whilst Russia's response has not been justified, it is understandable. Likewise, again leaving aside the legitimacy of the response, many ethnic Russians do feel threatened by the current climate. And, although exaggeration should be avoided, there is a noticeable and dangerous far right presence in the country. This is worth mentioning if only because politics is never a clear case of good and evil.