The UK's Justice Secretary, Conservative Chris Grayling, has come under heavy criticism for unveiling a scheme to limit the access to reading materials in prisons.
Whilst books will still be allowed on the premises (prisoners may have up to 12 books in their cells, and can use the library) restrictions on receiving packages have been expanded. Prisoners will no longer be able to receive books, or even magazines, by post.
For Grayling, this is to ensure that inmates "earn privileges". They can still purchase books for themselves, using their weekly wages, which can be supplemented by the Incentives and Earned Privileges scheme. Prior to "earning privileges" inmates receive between £10 and £15.50 a week.
Celebrated authors (including Ian Rankin, Phillip Pullman, Mark Haddon, and Linda Grant) have attacked the plan. Pullman has labelled it "one of the most disgusting, mean, vindictive acts of a barbaric government".
Frances Crook, chief executive of the Howard League for Penal Reform, called the move: "nasty" and "bizarre".
Grayling has defended the plan by saying: "If we can get prisoners to start to change their behaviour while they are inside, we stand more of a chance of getting off the depressing merry-go-round of crime, incarceration and reoffending."
Grayling also pointed out that prisoners have never been "allowed unlimited parcels". The new measures simply apply a consistently draconian standard on all institutions.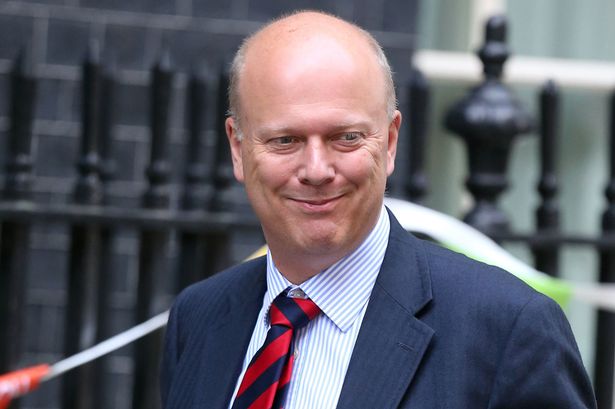 Grayling emphasises that the decision is about making prisoners "start to change their behaviour while they are inside". Contrastingly, Crook has pointed out that: "the ban on receiving books is a blanket decision, so no matter how compliant and well behaved you are, no prisoner will be allowed to receive books from the outside."
Grayling's critics also emphasise the importance of rehabilitation and encouraging inmates to "change their behaviour". However, they suggest that measures such as limiting access to reading materials will have a negative effect.
Mark Haddon (author of The Curious Incident of the Dog in the Nighttime) said: "Do you want people released into the community who have been retrained, who are more liberal and humane, or people who have been relentlessly deprived of the things we all feel are important in life?"
Books are not the only contraband that Grayling has tackled. Last November, "small packages" were banned. This meant that families could not send Christmas presents and children cannot send a homemade card. Sending underwear is also prohibited, meaning inmates have to use second hand items.
A petition has been started on change.org to urge Grayling to review his plans. It can be signed here.