I'm no fan of Francois Hollande. I disagree with his ideology and policies, and I believe that his record in office so far speaks for itself. However, despite my antipathy for Hollande the statesman, the recent scandal over his private life has left me sympathising for Hollande the person.
To recap, Hollande has seemingly been engaged in an affair. A man (apparently the president) has been seen leaving the home of film star Julie Gayet, his alleged mistress, on a scooter accompanied by a croissant carrying security guard. After the story broke, Hollande's partner, Valérie Trierweiler, been admitted to hospital due (it has been stipulated) to the stress of the situation and/or overdosing on pills in response to the news.
Enemies of Hollande have jumped at the chance of creating a scandal, with different people highlighting different aspects of the story. For some, the affair sheds light on the president's poor moral character. This partially comes from the social conservative view that having an affair (and indeed sex) is evil. The fact that he is not married to Trierweiler does not help.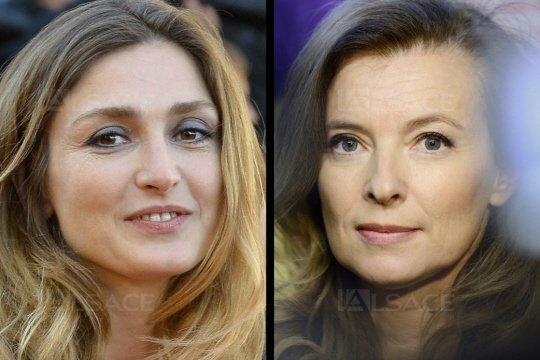 Alternately, people have pointed to this being the latest in a trend of Hollande's private misdemeanours (he left Segolene Royale, his previous partner and mother of his four children, for Trierweiler, after having an affair with the latter). From this perspective, the affair simply fits Hollande's personality.
An associated reaction is to label the scenario as "typically French". It is true that French Presidents are notably polyamorous (and successful) compared with their counterparts (especially the boring British). Likewise, it is true that France is, largely, much more sympathetic to the notion that private lives, even for politicians, should be respected and allowed to remain private. Critics (both foreign and French) seem to be saying (explicitly or implicitly) that this model is flawed.
For me, however, the greater respect the French have for privacy (in so much as this generalisation is true) is a good thing. It is true that we need an active media who look to expose corruption and abuses of power, and I am no supporter of press regulation. However, I have nothing but contempt for the "journalist" who "exposes" private matters. I have even less respect for members of the public who demand such stories.
Firstly, this is little more than parasitic voyeurism. Is your own life so dull and empty that you have to pry into the affairs of others? (In many cases, I suspect that the answer is yes.) This is particularly unpleasant because it seems to be more important to people than exposing corruption is. America's ridiculous reaction to the Lewinsky affair, compared with the muted responses to many instances of actual Presidential misconduct (including by Clinton), supports this.
Furthermore, as has been demonstrated by the Levinson Inquiry in the UK, the lengths the press will go to dig up dirt on public figures (and ordinary people) is immoral and, perhaps more importantly, discredits freedom of the press and the importance of genuine investigative (and bold) journalism. The real problem, however, is that the media are first and foremost a mirror. It's their audience who clamour for blood, gossip, "controversy", and humiliation.
Returning to Hollande, another issue I have with this "scandal" is that it has amounted to conflating criticism of Hollande's policies with Hollande as a person. Attacking a person as a person, rather than looking at their relevant actions or arguments, of course amounts to the logical fallacy of "ad hominem". More importantly, raising issues about him as a person actually discredits legitimate (and needed) criticism of his actions and beliefs.
In fairness, there are arguments that suggest that his private actions are indicative of his public conduct. Leaving aside the "morality" of the situation, I have heard it argued that his incompetence in allowing the story to be made public perhaps betrays that he is generally an incompetent individual.
This perspective is, however, flawed. There is no obvious link between competence in one area of one's life and other areas. Indeed, you can argue that we all need both vices and a degree of incompetence if we are to remain focused and capable in professional life. This is especially true for public figures and anyone doing things that are important or high pressure. Churchill's alcoholism, Kennedy's womanising, everything Christopher Hitchens did, and the cocaine habits of everyone who works in finance and the media, are just a few examples.
Even if it were true that the affair, or its discovery, is "what you'd expect of Hollande", that does not stop it being irrelevant. If his professional record is poor (and in this case, it is) then that is the only ammunition you need to criticise him with, and the only ammunition you should criticise him with. Even if his private life reflects this, or even if it causes it, professional failures are sufficient grounds, and means, for criticising someone.
If anything, this "scandal" has made me considerably more sympathetic towards Hollande. Events like this show you that public figures, including people you oppose or dislike, are, at the end of the day, just people with flaws, passions, and vices. But, most of all, it has reminded me how much I do not care about what people do behind closed doors. Perhaps the public has a right to know about what public figures are doing. Why they would be petty enough to care about, and even moralise about, their personal relationships is completely beyond me.